The first fan club of the fantastic duo "The Cariños
February 21, 2023, the famous German Schlager singer, Christian Franke, is currently visiting our Cariños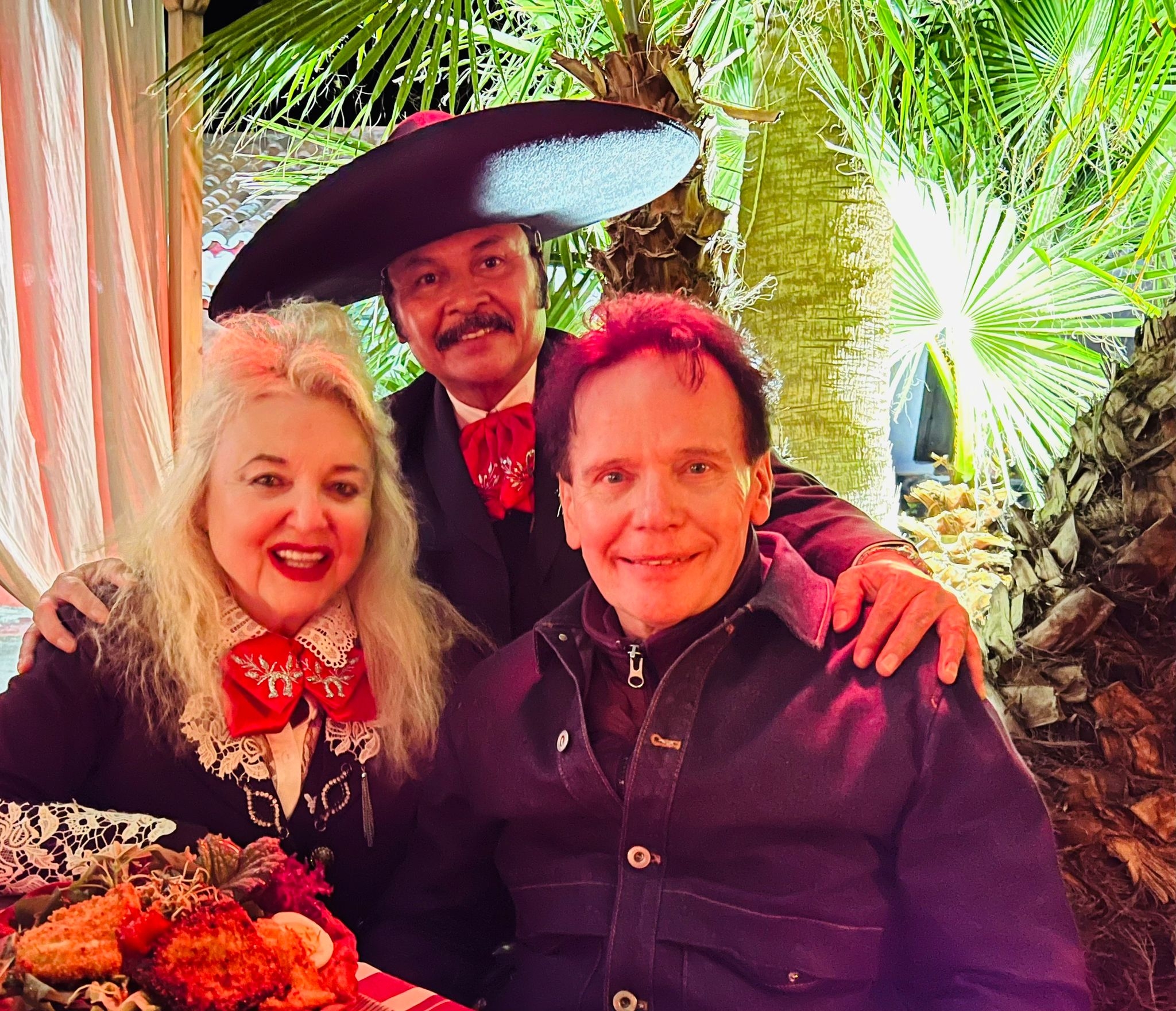 We, that is a so far smaller group of friends of good music. In terms of musical style, we are quite broad. And for this reason we are also fascinated by the performance that Marion and Eddy, that is the duo "The Cariños" offer us. Originally, it was the goal of the two to unite the great Mexican Mariachi sound (Mexican folk music) with the German Schlager. In our personal opinion, this has succeeded almost perfectly. But it is not only this combination that the two have to offer. Besides Mariachi and Schlager, the repertoire also includes Rock'n Roll, Rock, Country-Music and, if required, pure mood songs or chansons. In addition, Marion also likes to inspire the audience with her great Tina Turner show.
Why now this fan club? Who likes this music, who listens to these two, will understand that there is already a regional, not really small fan community. For these fans we would like to provide important and latest information through this fan club. But the tasks of a fan club are much more extensive. A fan club also imposes other tasks on itself. As far as it is possible, we want to relieve the artists, so that they can fully concentrate on their music. Actually everyone who wants to can help a little bit.
However, we, the first Cariños fan club have set a much greater goal. We would like to work intensively on it, that the degree of popularity of the duo extends around a expand. But we have no illusions about this. We are also aware of the fact that the increase of awareness beyond the borders does not work without relations to the music industry.
Therefore also here a request to you, whether you know now perhaps someone, who has contacts, whether here sooner or later a music producer and a well-known artist, who would like to give the new generation a chance, read along:
Give Marion and Eddy a chance and get in touch if you see the possibility to establish a contact, or even to support the two. Of course there is also the possibility to work not only with the duo "Die Cariños", but also, if desired, with the whole Mariachi Band of Edgar Gomez. You are welcome to contact us via our contact form. We will of course forward everything personally to the artists.
You are also welcome to visit us on our Facebook page and leave a little Like, thank you.